[

Team

]
Gaetano Maiorino
Managing Director & Head of Acquisitions / gaetano@truecolours.it
After a degree in Communication and Journalism, Gaetano works in the operations at the Rome International Festival (2006-2010) and in the programming department of the Seattle International Film Festival (2010-2011). In 2011 he attends the Master in Film Marketing, Distribution and Sales organized by ANICA (National Association of Italian Film Companies), specializing in International sales and starting his career in this field as a Sales and Technical Coordinator at Adriana Chiesa Enterprises.
In 2013 he moves to Canada to work in the Industry Office of the Toronto International Film Festival.
Once back to Rome, he starts collaborating with Coccinelle Film Placement, working for almost two years as Sales and Acquisitions Consultant before joining True Colours in December 2015.

---
Giulia Casavecchia
Head of Sales / giulia@truecolours.it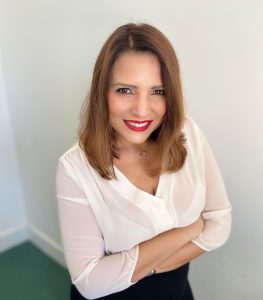 Born in Rome, moves to Bologna to attend University and graduates in Cinema at DAMS. In 2004-2005 she is granted an exchange scholarship in Film Studies at University of California, Santa Barbara, during this year she is also selected for an internship program and spends 3 months in Washington DC as an intern in a post-production facility. In 2005-2006 she is selected by the Italian Ministry of Foreign Affairs to intern in the Media Department of the Italian Cultural Institute and then the office of the Italian Film Commission, both in Los Angeles.
Between 2006 and 2008 she studies at UCLA Ext. and achieves a Certificate in Film, TV & Digital Media and obtains a work visa OPT , so she is able to work in several Film and TV sets in the Los Angeles area as a AD & PA, gaining a strong production background.
In 2009 she moves back to Italy and works until 2012 as Production Coordinator for Ciao Ragazzi (A Company of Clan Celentano). Between 2012 and 2017 she is in charge of the International Sales Dept. at Minerva Pictures Group and attends several International Film Festival & Markets (EFM, Cannes, Ventana Sur, Venice, MIPCOM, MIPTV, Guadalajara, Munich). She joins True Colours in October 2017.

---
Francesca Tiberi
Sales & Acquisitions Manager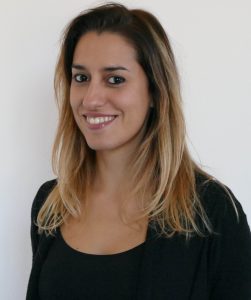 After a degree in International Relations, at Sapienza University of Rome, and a post-graduate degree in Cinema & TV Production and Distribution, at Luiss Business School, Francesca starts her career in the film industry in 2014, working in the acquisition and marketing dept. of Satine Film Distribution. The first theatrical release she works on is that of "The Broken Circle Breakdown" by Felix van Groeningen, Oscar Nominee as Best Foreign Language Film of the year.
Then she has the chance to work in the Industry Office of the 9th International Rome FF, assisting in the organization of both The Business Street and New Cinema Network projects. In 2015 she moves to Paris, where has her first contact with sales, joining the international distribution dept. of a renowned tv production company, La Compagnie Des Phares et Balises, as assistant to the Head of Sales.
Francesca joins True Colours in February 2016. In the same year, she is selected to attend the 3rd edition of the Locarno Industry Academy.
---
Fabio Tucci
Festival Manager / fabio@truecolours.it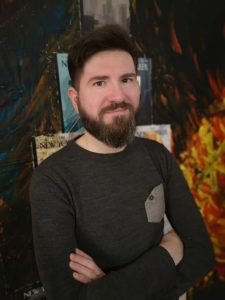 Following a degree in Cinematic Arts, Fabio starts working in the film industry. He starts off in the cinema exhibition sector as a Cinema Manager at Pathé before moving on to his next role as General Manager between 2009 and 2011 at Giometti Cinema.
In addition, in 2011 Fabio completes a Masters in Film Marketing, Distribution and Sales organized by ANICA (National Association of Italian Film Companies).
In 2012 Fabio moves on to a new challenge and joins Intramovies, landing his first assignment in the Cinema Distribution sector and focusing on domestic releases.
In 2014, he launches a new distribution project along with two business partners. In 2016, enriched by this intense experience, he returns to Intramovies to pursue a career in International Sales managing Festivals and Events.
Fabio joins True Colours in March 2020.
---
Irene Panizzi
Accounting Manager / panizzi@truecolours.it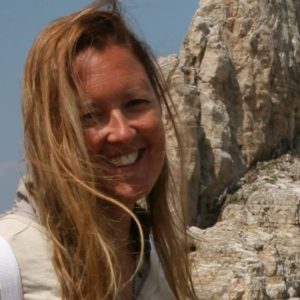 Achieved a degree in Economics and Business Administration at Tor Vergata University in Rome, Irene works always in the accounting and finance area in different companies dealing with various businesses: from tropical live fish import and wholesale and retail distribution (International Fisheries Inc.), to telecommunications systems (Citec SpA), and to e-commerce websites (Ottica System Srl, Occhiali.it Srl and Jenio Inc.).
Reached the Fabulous World of Cinema joining True Colours in June 2016, still as accounting and finance manager.
---
Nelfi Devid
Sales & Festival Assistant / devid@truecolours.it